Customization
Color Studio
👋 Hi there, I'm Fatos, the founder of FacePop!
With our Color Studio feature, you can completely customize your FacePop widget and change its appearance to match your brand or website. 🎨
You can conveniently access the Color Studio with this link.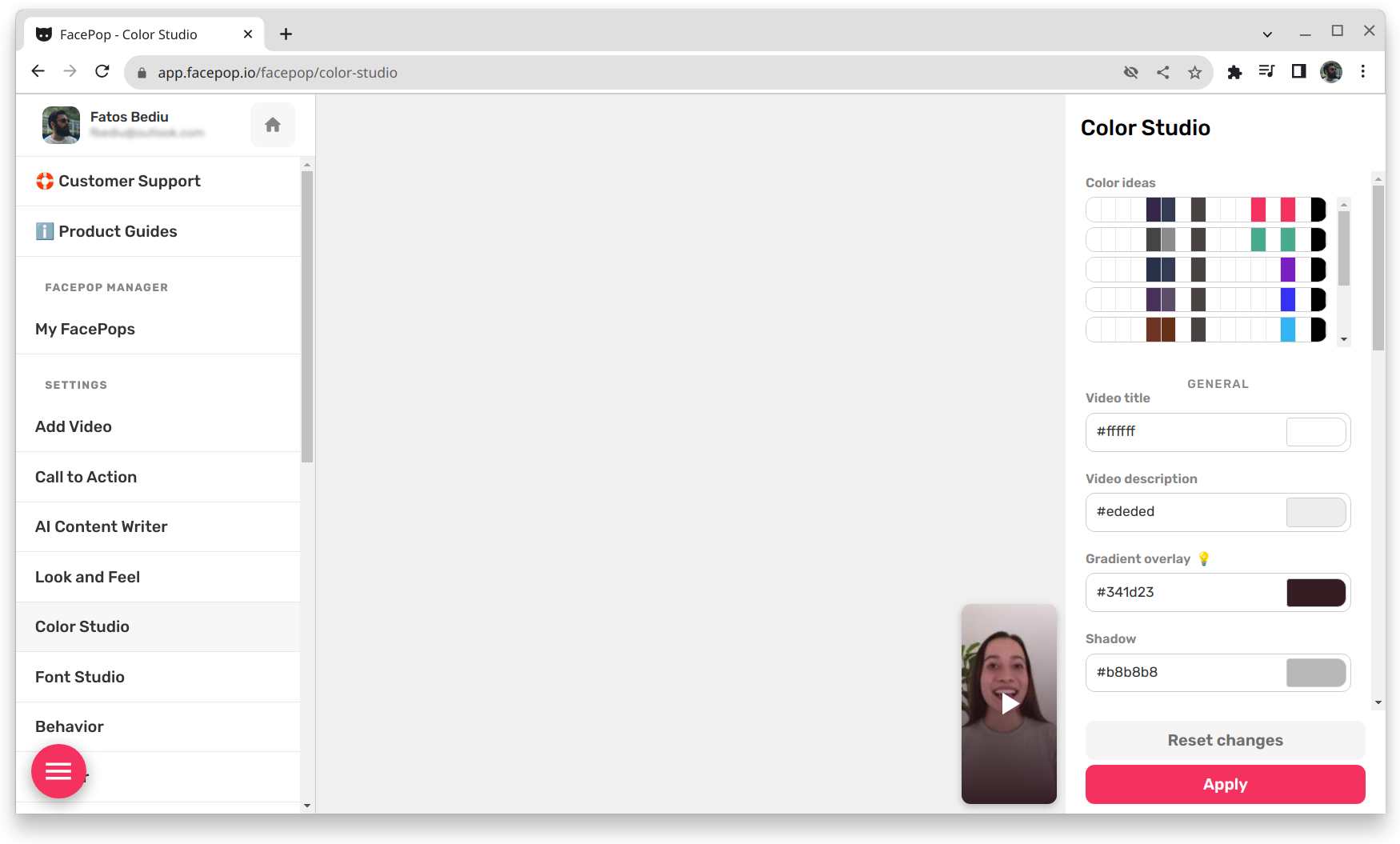 The Color Studio allows you to change any color aspect of the FacePop widget, so it feels like an integrated part of your site, not something that just got added on.
Color Ideas
Additionally, if you are unsure about what colors to go with, we provide you with some color ideas at the top of the page. 🌈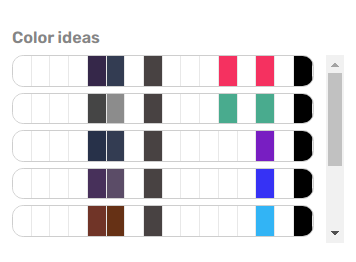 All you need to do is give these color ideas a single click, and VOILA! Your entire widget will be auto-painted with a theme we've carefully selected. How cool is that??
Now go unleash your creativity!